The On Site Pool Network Vision
OSPN is engaged in bleeding edge technology to facilitate an organized future for online billiards. Online billiard streaming has become an integral counterpart throughout the billiard world over the last 2 decades. With the abundant origination of free stream sources,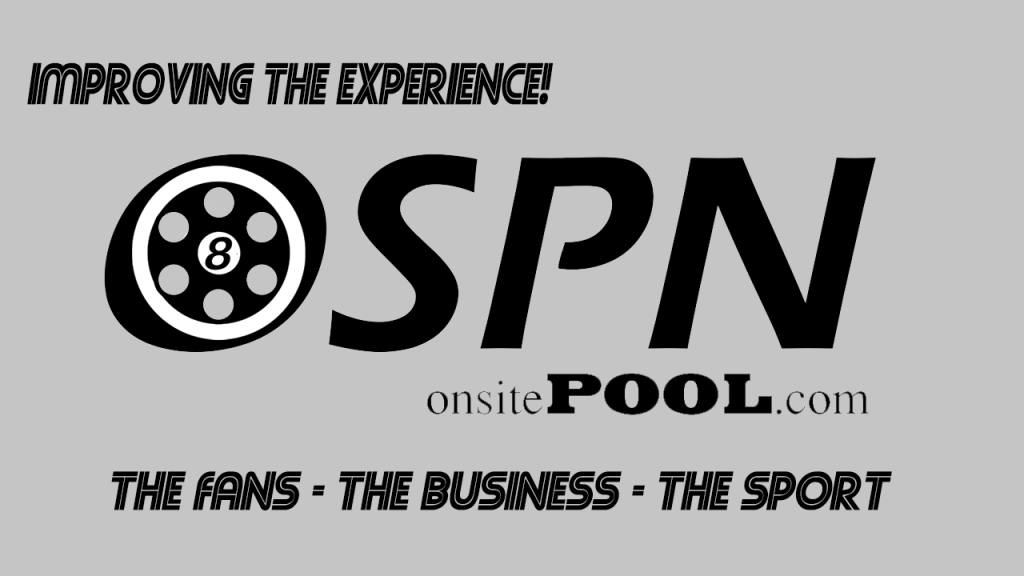 content providers and social media, billiards still seems to fall short being able to organize financial freedom. No doubt, live and recorded billiard streams leveraging the current trends online are a great way to showcase billiard products and services. But there's this nagging undesirable catch that lurks to distract the attention of our online audience.
The increasing creativity by online developers who have mastered the art of distraction land online billiard streams and videos less and less lucrative each passing minute. Videos have become cluttered in the attempt to overpower this endless diversion by those that nonetheless spend all day figuring out new ways to squeeze more revenue from online advertising. Entire web spaces and video areas spew endless interruptions unrelated to the industry. Different links shared on social media to watch the same live broadcast skew crucial web traffic data to report back to industry sponsors. This backwards strategy, though initially providing much needed exposure, has landed hundreds of thousands of videos online for free viewing spoiling the sanctity of our sport. Oy Vey! Will it ever end? Can we develop and learn by these online hustling giants? OSPN has been working on it for over 5 years. We are ready to present it to the sport!
If you love the sport, keep reading.
For your billiard business: OSPN is a billiards-first framework for industry customers to be in the driver's seat. Since we require all resources online to provide live and on-demand streaming video, industry products and services are front and center! Our staff works and is involved in the billiard industry daily, making for a compatible destination for online billiard business needs such as; web hosting, websites, email services, updating site content, and custom development.
Whether you're a billiard live streaming entrepreneur, a billiard organization, manage or run a pool room, deploy or create products for the sport, or wanting to start a billiard related business, OSPN can help broaden any billiard businesses online objectives. OSPN will increase your exposure to billiard fans, players, and enthusiasts! How you ask? Simple. OSPN is a content provider exclusively for billiards. That is exactly what it is, for billiards!
For loyal billiard fans: This is the pool paradise for you too. Unlimited streams bursting at the seams all over the place. Every stream you see is an uninterrupted heaven. You may have to bear commercials of billiard products from time to time, but so what! That's great for the sport right? We think so too! We hope you enjoy the affordability of this service, and we plan to make it the best possible experience for you. Contact us and let us know what you would like to see improved, or your ideas!
If you have a billiard business or you're still intrigued? Read more below.
There are a number of ways to place your product or services within On Site Pool Network as we host a variety of online needs within our complex infrastructure. If you need web hosting?–Got it!, If you need a website?–Easy!, Need access to tens of thousands of fans?–No Problem!, Simply want to place an advertisement that goes out all of our live broadcasts or on-demand video?–Piece of cake! and much much more. Just ask us how we can help you and your billiard business! We can even develop something just for you!
Never before has such an awesome service been all at one place for the sport of billiards. Everyday, OSPN works extremely hard to stay on top of the ever shifting online video market, and devices used by billiard fans to watch pool online. There is no better engagement for billiard industry services or products than the audience created by live or on-demand billiard video streaming. With OSPN, you can have it all exclusive on your web space with no unrelated nuisances distracting your customers attention, except billiard material. Say bye to the old way, and leverage OSPN today!
Welcome to our project!
Sincererly,
Zach Goldsmith, Founder