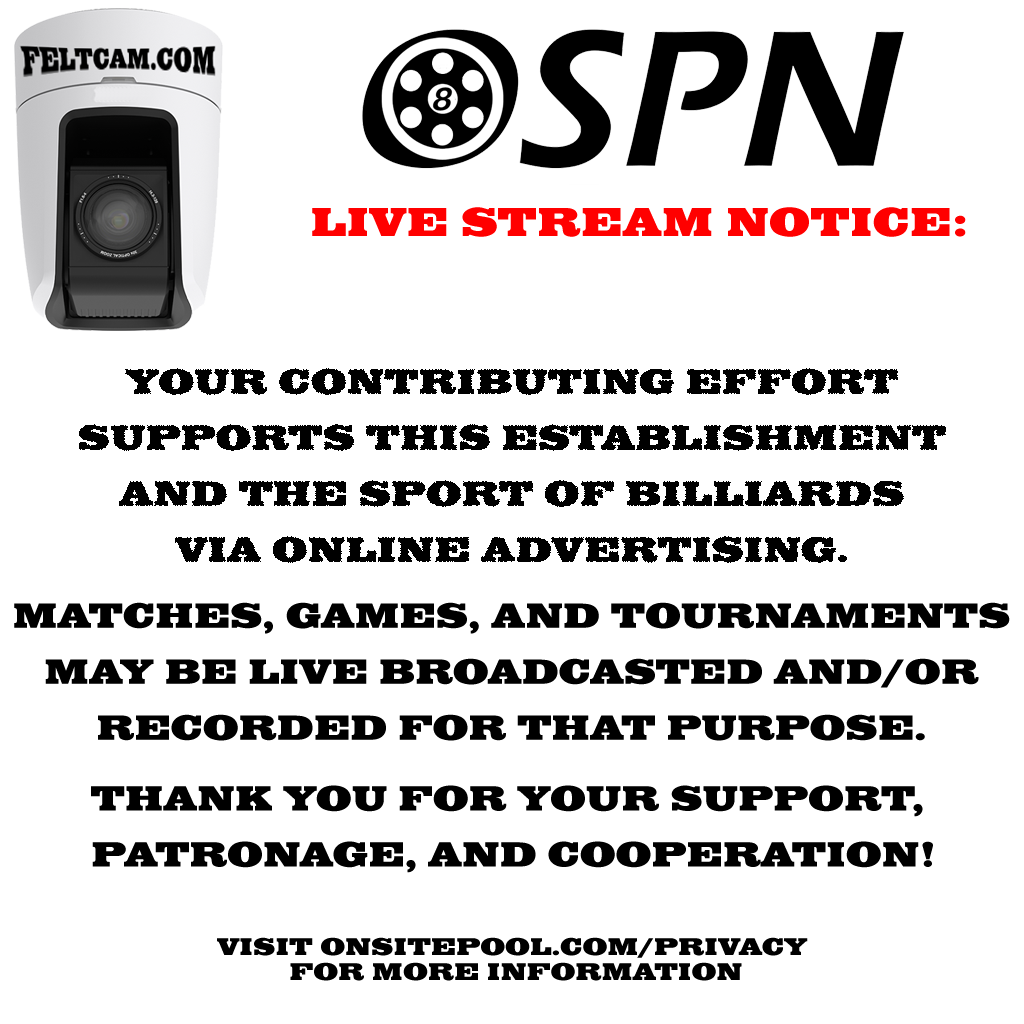 Your rights are our priority. Please visit this page in the future for complete information. Live recordings will be able to be removed by request. Establishments may be reduced to only broadcast and/or record with permission or verbal announcement. Please consult your local establishment for more specific operation and information.
With cooperation, your game will be reproduced in the highest quality for subscribers across the world.
Please note: The security device(s) used by this establishment may be used in conjunction for video surveillance, protection against theft, and terrorism. Regardless, you are subject to local laws and regulations set forth by any government agency having jurisdiction concerning the Electronic Communications Privacy Act (ECPA).
Keep it clean. And your talents could  land you fame around the world. Thank you for your support in the future of live billiard streaming brought to you by On Site Pool Network.